Froug's Commissions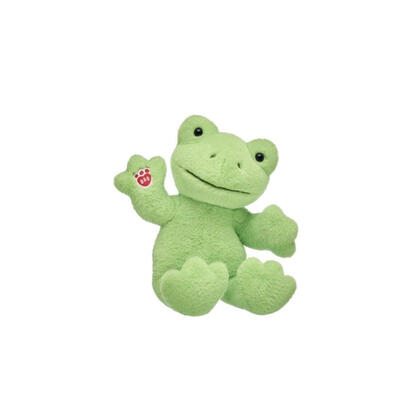 Here's where I set up all my prices! Currently, I'm very much in need of money to help my partner out. If you bought something here, it would mean a lot!
---
Prices and Examples
Click on each image to see the full picture! These images are all examples of what you might receive!
---
Icon
$10 for 100x100 pixel icon

$25 for 500x500 pixel icon

Backgrounds included
Sketch
$25 Uncolored

$35 Flat Color

Fullbody only

Background can be simple or colored as preferred

Additional characters +75%

Up to TWO more characters can be added for a total of THREE
Lineart
$85 for 2000x2000 pixels

Fully painted image

Simple to intermediate background included (discuss with me)

Fullbody only

Additional characters +75%

Up to TWO more characters can be added for a total of THREE
---
Additional Information
Pay completely upfront. Payment plans are negotiable but I will only begin drawing once it's fully paid off, please speak with me on this matter.

Redos ONLY for entire sketches available, will only redo once for free. Anything after will cost you $10, and paid redos will be done up to 3 times. (Small revisions won't cost you though!) Once lineart is started, redos will no longer be available. Revisions for icon sketches are completely free, but can only be done 4 times.


Please read the Terms of Service (linked on this page with an icon) before you decide to order something from me.
---
If interested, contact me at Discord: MEGAMEAT9000#8142

Email me: [email protected]

Or send a message request to my Twitter: @candiedfroug
---
Terms of Service
---
What I'm willing to do:
Monsters

Gore

Body Horror

Furries

Humans

Violence

NSFW

Noncon/dubcon

Feral characters (like pokemon, monsters, animals, etc.)

Fanart

LGBT+ characters

Watersports (discuss with me)

Vomit

Vore

Incest
What I will NOT do:
Themes like racism, homophobia, transphobia, Nazis, etc. are not welcome.

Complicated mechanical designs such as robots, mechs, ships, etc.

Minors in harmful/sexual situations are a no, no matter the content of your image.

Scat

Hate speech/slurs/threats

Guns

Drugs
Kinks that aren't listed here may be discussed with me. I'm fairly open and understanding to most themes and ideas regarding that.

Not to mention I'm willing to do most sfw themes as well, if unsure, you can always ask!
I maintain the right to decline commissions for any reason, which includes but is not limited to:
Rudeness on commissioner's behalf

Whether or not I feel comfortable with the subject of the drawing

If I don't feel I can do the subject proper justice

If the commission does not interest me

If the client is underage and asks for something nsfw.
Please maintain a kind attitude when speaking with me, and do not harass me or any clients for content I am willing to create, or have created. This offense will result in you being blocked.
Estimated turnarounds can be asked for, as the results will vary. Though if you have a deadline you would like to keep, please discuss this with me IMMEDIATELY and make sure I have at least two weeks to complete your drawing. It may not take me that long, but I would appreciate it. If I'm not given the time I asked, you will no longer be able to commission me again.
Remember that I am human, and life is unpredictable. Important things can come up in the middle of the commission and I will communicate with you if so. Please be patient with me.
I will give progress updates for your art, and you may ask for one when you see fit. Please keep up open and honest communication with me as I create for you.
Please give me some form of reference if asking for an OC, even a crude MS paint doodle will do.
Refunds, if necessary, will be paid back by 50% if I spent time and have considerable progress done on a work, 75% if I haven't started or just started, as my time is valuable and my slots limited.

I fully and happily welcome feedback as well, as I'd like to provide a quality and service! Your opinion matters to me!

If you read everything, thank you! As a gift for reading everything, you have a one-time code you can message me to receive 20% off of one order!
DM me the code MONSTERMASH to receive 10% off of your first commission! 15% if the subject is a monster of some sort! ;o)
---
⚠️WARNING⚠️
This next page you're about to enter has explicit content that may also be triggering! If you're under the age of 18, PLEASE do not go any further! Have some mac n' cheese and go play Neopets instead. :o)

If you're 18+ and consent to see such images however, click the top button to see my gallery!
Gallery
Tip: Click images to see the full size!
---
2019
(Not in Order, Oops!)
---